Due to the rapidly rising number of Covid cases in the area the decision was reluctantly taken to cancel the lunch arranged for Christmas Day for those who would otherwise be alone, as it seemed unwise to bring everyone together.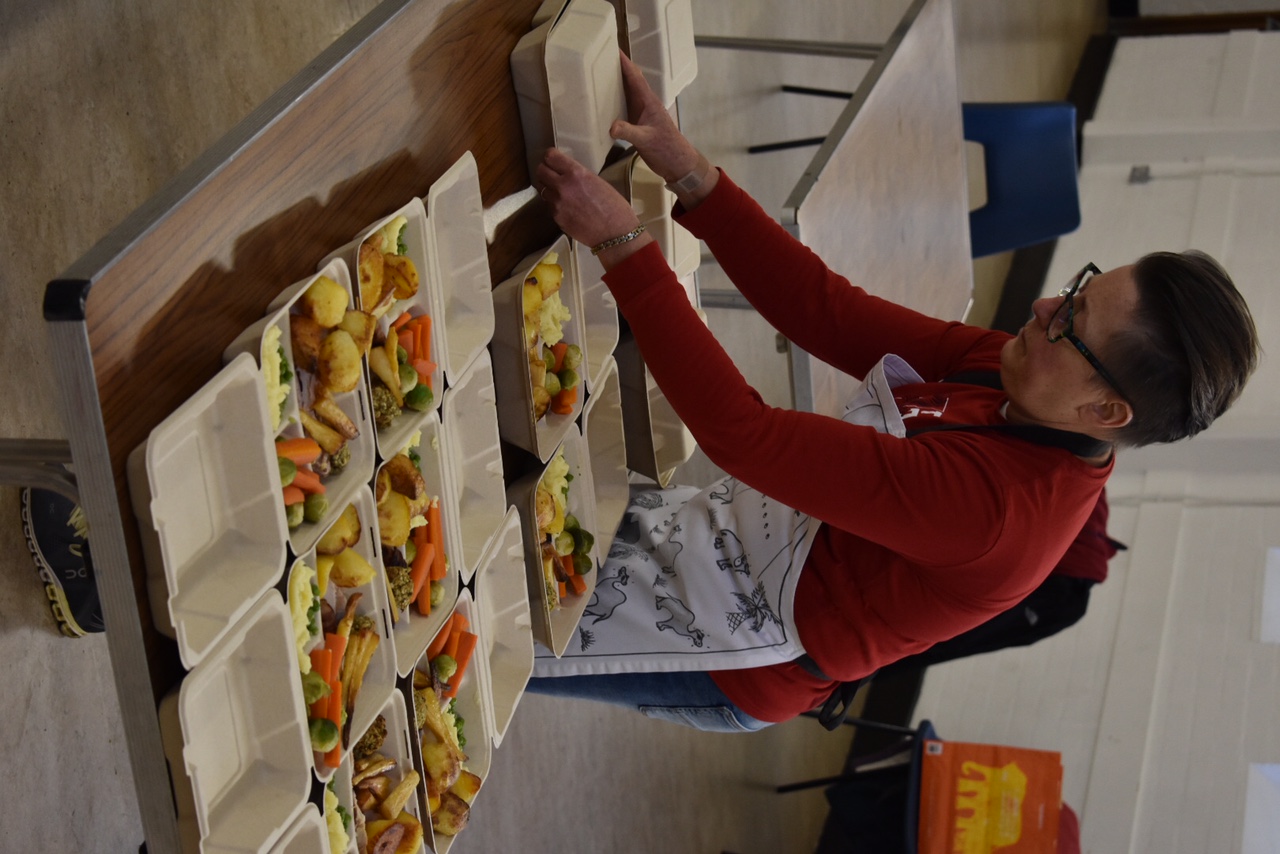 Instead a plan was hatched to deliver the Christmas Lunch directly to people in their own home. On Christmas Eve a team prepared the vegetables, cleaned the kitchen and made up goody bags. On Christmas Day Tricia and her team cooked up a fantastic Christmas spread and at 12 noon the delivery team arrived to distribute the hot lunch, as well as an afternoon tea, gifts, biscuits and chocolates.
The lunch was very well received by our guests and an excellent compromise when the possibility of cancellation loomed.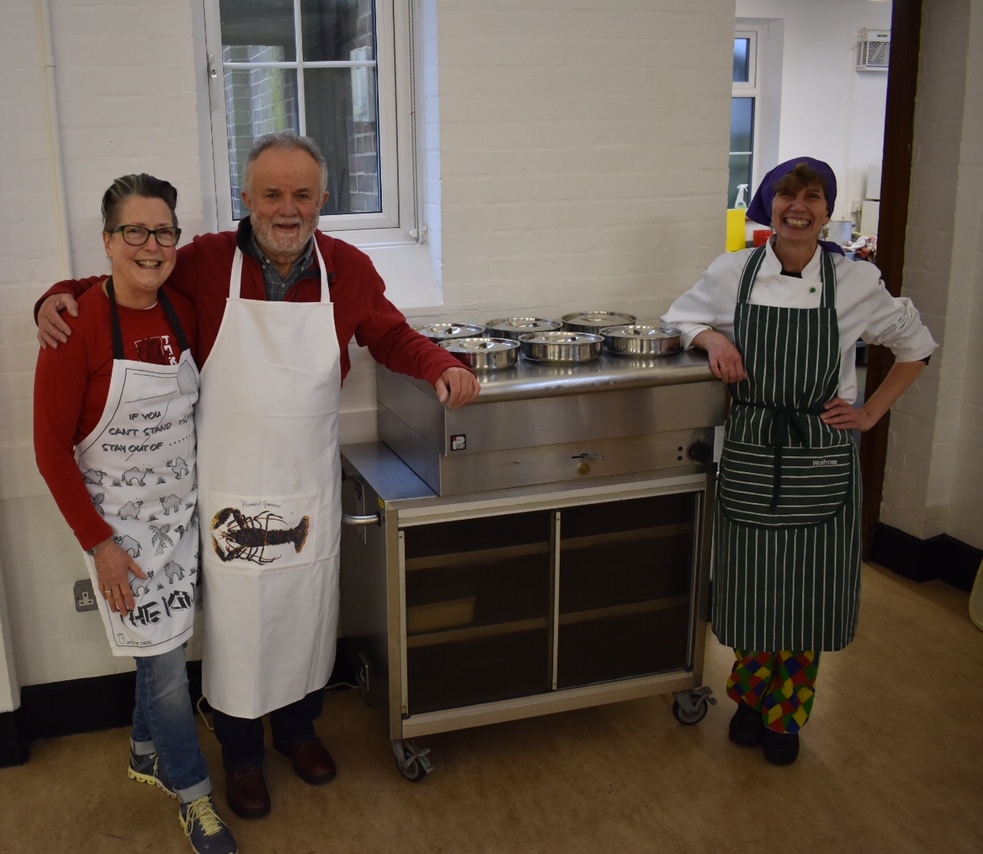 Thank you to all the fantastic volunteers who shopped, cleaned, prepared, cooked, and delivered and also Janet and David who organised the event.
Thank you also to Waitrose for their generous support and also to Councillor Nick Harrison for his donation towards the cost and installation of a new cooker which made it possible to cook the lunch on the premises.
Hopefully next year we will be able to provide a full Christmas Together experience.